NC State's Vermiculture Conference
---
NC State's 19th Annual Vermiculture Conference
November 10-11, 2018 (Saturday & Sunday)
The James B. Hunt Jr. Library
Duke Energy Hall, 1070 Partners Way
Raleigh, North Carolina 27606
---
The only annual training in the world on commercial vermiculture, this event provides the tools you need to start or expand an earthworm or vermicompost production operation. At this conference there will be ample opportunities to get answers to your questions from industry experts and other growers.
During this two-day conference, participants learn how to start or expand an earthworm or vermicompost production facility. Key issues for vermicomposting operations are covered, such as earthworm husbandry, economics, feedstocks, siting, equipment, permits, monitoring, and harvesting. You will also understand how vermicompost affects plant growth and suppresses plant pests and diseases.
Although dairy manure is the leading feedstock used in large vermicomposting operations, an increasing number of facilities are using pre- and post-consumer food residuals. Speakers at this year's conference will describe their experiences using each of these feedstocks.
Selling vermicompost products is another important topic discussed at the conference. Some people are so focused on setting up worm bins and getting their earthworm population growing that marketing products is an afterthought. Therefore, developing diverse markets is explained and emphasized during the conference.
At least 100 people attend each year from all over the United States and throughout the globe. Past participants have come from Belgium, Thailand, Australia, India, Greece, Zimbabwe, South Africa, Argentina, Germany, Guatemala, Norway, China, Switzerland, Nigeria, Hong Kong, the Philippines, Singapore, Latvia, Israel, Turkey, Mexico, Puerto Rico, Bahamas, Canada, Uganda, Micronesia, Trinidad & Tobago, Nicaragua, Spain, England, the Dominican Republic, and the United States.
Why attend the 19th Annual Vermiculture Conference?
It's the world's only training on large-scale vermicomposting
You'll learn how others started and grew their operations
Go from a hobby to a money-making business
Network with fellow worm enthusiasts from throughout the US and other countries
Mark your calendar for November 10-11, 2018 and join worm aficionados from all over the world at this unique event!
---
TOPICS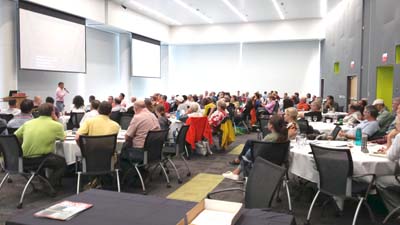 Flow-Through Vermicomposting
Vermicompost Effects on Plant Growth, Pest and Disease Suppression
Vermicomposting Operation Options
Effective Marketing of Vermicompost Products
Vermi-Biz Strategies and Common Pitfalls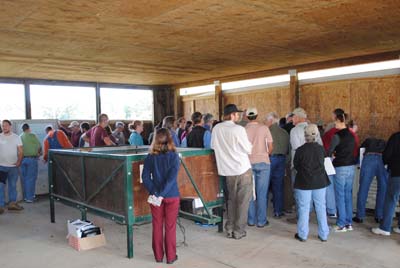 Take a site tour and see…
Continuous-flow Reactors
Worm Bins
Monitoring Equipment
Composting Systems
NCSU extension information on vermicomposting.
---
What people are saying about this conference…
"The conference was definitely worth the time and money. I learned so much…not just about earthworms, but soil composition, minerals, testing, teas, diseases, correct processes to follow, etc. I'm looking forward to next year's conference already! ~S.S., North Carolina
"Count me as an extremely satisfied conference attendee. I was truly impressed and hope to be one of your "frequent fliers." I was particularly impressed with the depth of the science presented." ~S.F., New York

"Rhonda, what an awesome conference, great job! It was great to be among so many like-minded people with differing perspectives, especially my New Mexico connections. I also appreciate the extra effort to get it to be a zero waste event." New Mexico

 
---
Who Should Attend
Earthworm Growers
Farmers
Composters
Nursery Owners
Greenhouse Growers
Soil Blenders
Orchard Owners
Entrepreneurs
Livestock Operators
Extension Agents
Solid Waste Managers
Landscapers
Consultants
Food Service Managers
Was the information on this page helpful?